Agriculture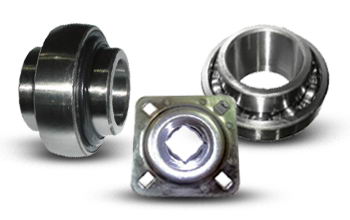 CORAPSA, always on the lookout for solutions that various industrial sectors require, presents its line of bearings and accessories for tractors and other farming equipment.
We have a variety of AMB Bearings for Farming Equipment, which include:
The AMB Harrow Bearings in different sizes and inlets.
Double bearings for tractor alternators.
Taper Roller Bearings and Cups for applications in different agricultural equipment.
Farming Bearings in a variety of models for various applications, including bearings for tiller tractors, sowing tractors, packing machines and bean harvesting equipment.
Cylindrical, Spherical and Ball Bearings in different sizes for farming equipment.
Pillow Blocks, Farming Bearing Units and Housings.
Cardan Shaft Bearings with Caps for farming applications.
We also have AMB U-Joints for farming equipment, Power Take Off (PTO) yokes and our line of Industrial Roller Chains AMB that include diecast chains for sowing tractors, roller chains and gathering chains, with or without the belt.
Our bearings and spare parts for the farming industry are designed to withstand the kind of strong mechanical forces encountered in their daily performance. Our objective is to make sure that all AMB Bearings meet the specifications needed for this type of work and environmental conditions.
Our technical support personnel is here to help you select the bearing that best suits your specific needs and to give you additional information about the different applications for all the AMB products especially designed for the farming industry.
For more information about our Bearings for Farming Machinery, and our entire line of spare parts, visit our help and technical support, or contact us directly and we'll be happy to help.