AMB Wheel Bearings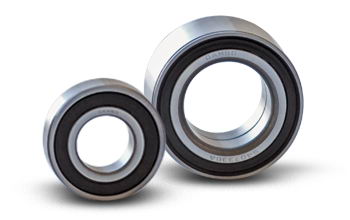 The extensive line of CORAPSA's Automotive Bearings includes its AMB Wheel Bearings.
These auto parts are designed for the use of the front and rear wheels of a wide variety of the major auto makes and consist on double row ball bearings.
The angular contact provided by the design of these double row ball bearings offers an excellent performance for auto wheels.
AMB Wheel Bearings have an outer ring, two inner rings, the rolling elements or balls, and seals. Thanks to its high quality and precision design, they provide a bearing with high rigidity and rotation accuracy.
For more information on our automotive bearings and other auto parts sold by CORAPSA, please contact our help and technical support section. We'll be pleased to answer any question you may have.
Visit our AMB Wheel Bearings specifications section for additional information on our bearings for front and rear wheels and the major automotive makes they serve.